The Idaho Psychology Internship Consortium (ID-PIC) program is a year-long, full-time, predoctoral internship.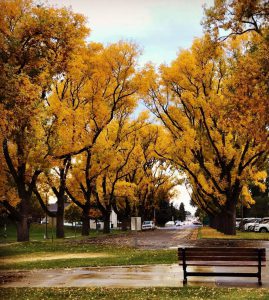 Interns are to:
Complete 2000 hours of training by the end of the year.
Work toward achieving the training program's competencies, goals and objectives as listed in the "ID-PIC Program Philosophy" section of this website.
Abide by APA code of ethics, Idaho code of ethics, and Idaho law.
Abide by organizational rules and regulations as stated in each individual agency's policies and procedures documents.
Present an individual case, a special topic, and/or one's dissertation topic to their internship cohort.
Supervision
Interns receive a minimum of 2 hours of individual supervision each week from a licensed psychologist at their site. Supplemental weekly individual supervision may be provided by faculty and/or by licensed providers at each site. Licensed supervisors provide interns with experientially-based clinical training and direct observation is a component of the supervision and evaluation process.
Two hours of required weekly group supervision from a licensed psychologist is conducted with all interns across consortium sites via high quality, secure distance technology. Group supervision focuses on case presentation, professional development, and clinical topics. All interns receive a minimum of 4 hours per week of supervision.
Research
Research opportunities vary by consortium site. Please inquire with Site Directors about current and future research opportunities.
Stipend, Benefits, and Resources
The annual internship stipend across all consortium sites is $28,410-$31,875. Please see the "Admissions and Support" tab for more details. Please note that the difference in the stipend amounts across settings is due to variance in benefits.
All interns are required by the consortium to have current health insurance coverage. Annual paid time off will be provided to all interns. With regard to Family and Medical Leave extensions during the internship year, agency parameters will dictate extended leave options. Interns are responsible for discussing leave requests with their supervisor and working in coordination with their agency/site. Not all sites have the ability to provide extensions.
ID-PIC interns have access to numerous resources. Funding for travel within the state of Idaho is provided in order for interns to complete required training experiences. Assessment and other training materials are provided by each training site, and additional materials that may be needed may be purchased using Consortium funding with Training Committee approval. Each intern additionally has access to administrative and IT support through their primary training site.
Application Process and Selection Criteria
The consortium currently offers five full time positions:
Boise State University Counseling Center – 1
Full  Circle Health/Family Medicine Residency of Idaho (FCH/FMRI) – 1
Idaho State University Family Medicine Residency – 1
Pearl Health Clinic – 1
State Hospital South – 1
A complete application consists of the following materials:
A completed Online AAPI (APPIC's standard application)
Cover letter (part of online AAPI) stating your preferred training site(s) and why you are interested in those sites specifically
A current Curriculum Vitae (as part of the online AAPI)
Three letters of recommendation, two of which must be from persons who have directly supervised your clinical work (as part of the online AAPI). Please submit no more than three letters.
Following the interview, additional questions may be directed to the site director for the training site(s) of interest, although no additional applicant evaluation or interviewing will occur.