1 Full Time Funded Position with Benefits
General Information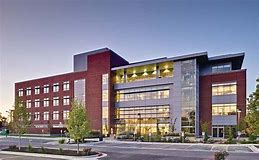 University Health Services (HS), Counseling Services (CS), is a comprehensive service provider committed to providing an integrated service delivery model to the campus community. Specifically, it provides services for crisis intervention, individual, multi-person and group counseling. While maintaining a focus on short-term individual counseling with clients, CS's role also includes campus outreach, prevention programming, intervention, clinical assessment, research, consultation and training. CS is proactive and developmental in orientation and has an extensive referral network within the university and professional community.
The Internship Experience
Interns at CS will be integrated in to our larger care model, working alongside an integrated counseling, medical, wellness, and psychiatry team to ensure the health and wellness of our community. The majority of the internship time will focus on the delivery of direct client care in an integrated care model, working alongside those with other licensure types, backgrounds, and philosophies, to provide client care. This typically is heavily focused on individual therapy, but also frequently includes couples work, crisis intervention for walk in clients, and group work. Interns may be offered the opportunity to identify, develop, and run groups based on specialized skills, knowledge, or interests, or may co-lead existing groups alongside senior staff or other providers. In addition to direct client services, outreach opportunities, such as teaching, campus presentations, or community building, may be an option. The population we serve includes traditional college age students, a quickly growing graduate student population, and a large non-traditional college population, including veterans. Additionally, our center servers as a treatment facility for faculty, staff, and their dependents, allowing interns a surprisingly diverse therapeutic experience, relative to many college counseling centers. Interns will attend weekly psych rounds, where all clinical providers are present, including medical and psychiatry staff, and will be asked to engage in case staffing and providing feedback for other providers.
*As an integrated primary care center, the intern at CS is required to have a TB skin test. The intern is also strongly encouraged to receive a flu vaccine during their internship year and ensure all vaccines are up to date. TB test and vaccine(s) will be provided by CS at no cost to the intern.
Location
Boise is a fast-growing city that's teeming with culture, natural beauty and job opportunities. As the capital and most populous city in Idaho, Boise helps set the cultural tone of the state, offering residents and visitors a rich collection of amenities from parks and restaurants to museums and music venues. Boise State University drives the economy in Boise, along with top employers like Albertsons, Micron Technology, Hewlett-Packard, and Simplot. Boise residents have many choices with their healthcare including St. Alphonsus Regional Medical Center, Boise VA Medical Center and St. Luke's Medical Center.
Boise's sports scene includes the Boise Hawks, the Idaho Steelheads and the Idaho Stampede. Boise State University is home to 15,000 students annually and Albertsons Stadium is a 30,000-seat football facility featuring the blue AstroPlay field. Extra Mile Arena is home to BSU basketball games, the NCAA tournament and music concerts.
Boise features an urban trail system known as the Boise River Greenbelt, and the Boise River also serves as a recreational venue for fishing, swimming, and rafting. Bogus Basin Mountain Resort offers cross-country and downhill skiing, snowboarding, and tubing – and it is just 16 miles from the city. The Boise Foothills provide routes for beginners to advanced riders and depending on the weather, riding can go on year round. Hunting and fishing are popular activities in the mountains and foothills near Boise. As Boise continues to grow, so do our neighboring communities including Eagle, Meridian, Garden City, Nampa, Caldwell and Kuna.
Contact Information
Site Director & Supervising Psychologist: Kelli Tillquist, Psy.D., kellitillquist@boisestate.edu