Idaho State University Family Medicine Residency/State Hospital South
1 Full Time Funded Position with Benefits
General Information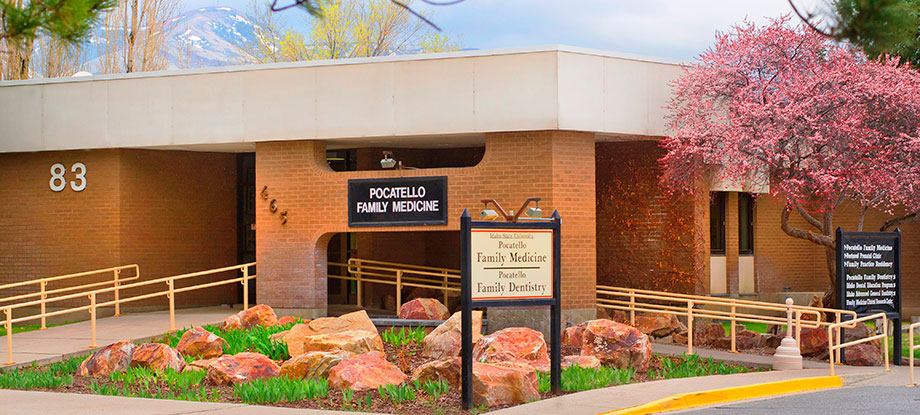 ISUFM is the principal outpatient teaching clinic for the family practice residency program at Idaho State University. The clinic has partnered with Health West Community Health Center, a federally qualified health center (FQHC) to provide clinical services to the area and is multidisciplinary in nature, also serving as a training site for clinical psychologists, clinical pharmacists, physician assistants, and nurses. The clinic provides primary medical care, including psychological services and integrated behavioral health services to a diverse population of individuals, families, children, teens, and seniors from all over Southeastern Idaho. ISUFM has a strong commitment to teaching and to providing services to our underserved population.
ISUFM also partners with the State Hospital South (SHS) in Blackfoot, ID to provide a more diverse training experience in an inpatient psychiatric setting. Interns will learn the forensic aspects as well as provide group therapy and conduct comprehensive psychological assessments in an interdisciplinary environment. Hence, interns completing this internship will be prepared to work in outpatient as well as inpatient integrative settings.
SHS is a State of Idaho Department of Health and Welfare (DHW) adult and adolescent inpatient psychiatric facility located in Blackfoot, a rural community just 25 miles from Pocatello.  The facility is fully accredited by the Joint Commission, certified by the Health Care Finance Administration (HCFA), and licensed by the State Hospital Licensing Agency.  SHS is a 136-bed inpatient psychiatric facility providing assessment, diagnosis, treatment and psychosocial rehabilitation services to mentally ill members of Idaho communities whose care could not be appropriately provided in a less restrictive setting.  Individuals served by SHS range in age from 12 years through adulthood and meet legal and departmental criteria for hospitalization.
The Internship Experience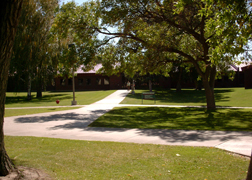 While at ISUFM, interns will have the opportunity to gain clinical experience while interacting closely with other disciplines. ISUFM provides a strong clinical training environment and is dedicated to supporting trainees' educational experience in the highest manner. Interns completing this internship will be well-rounded in generalist psychological practice including psychotherapy for individuals, couples, families, as well as providing consultations to residents and physicians concerning the psychological dimensions of their patients. Services may also include warm handoffs/crisis visits. Training may also be shaped, to some degree, to suit the particular interests of a given intern. Our patient population runs the gamut from newborns to the elderly although psychological services are primarily geared towards teens and adults. We see a wide range of affective disorders, anxiety disorders, somatoform disorders, personality disorders, substance use disorders, dementia, LGBTQIA+ as well as behavioral management of diabetes, hypertension, weight loss, chronic pain management, etc. As a department of the university, we also perform a wide range of assessments for student health including assessments of ADHD and learning disorders. In addition to developing competencies in psychological assessment and clinical interventions with a very diverse panel of patients, interns at ISUFM will have the opportunity to consult to a collegial and innovative interdisciplinary health care team in a primary care model of treatment as well as the HIV/HepC team.
SHS training provides an experience which prepares interns for doctoral-level independent practice of clinical psychology.  Working within interdisciplinary teams, our training emphasis is providing psychological services to and gaining experience working with severely mentally ill adults and adolescents.  SHS training is designed to develop competencies in psychological assessment and diagnosis, psychological intervention, and forensic assessment.  In the course of acquiring these competencies, interns will also develop sensitivity to issues of cultural diversity; an awareness of professional ethics in the delivery of psychological services; and self-awareness as these relate to issues that affect professional functioning. While at SHS, interns will be assigned to the Psychology Department of SHS and will perform various clinical duties on the General Adult Treatment Units, the Adolescent Unit, and the Syringa Chalet Geriatric Nursing Care Facility. Additionally, the intern will participate in daily interdisciplinary treatment team meetings with psychiatrists, psychologists, social workers, recreational therapists, chemical dependency counselors, dieticians, and other service providers.  The intern will also consult with members of SHS administration, regional mental health providers, and patient family members regarding issues germane to the patients' treatment and continued care.
While at Idaho State University Family Medicine (ISUFM) interns will be expected to:
Manage outpatient psychotherapy and assessment caseloads.
Maintain regular contact with patients by engaging in routine outreach.
Act as behavioral consultants to physicians, clinical pharmacists and the HIV clinic.
Provide crisis intervention as needed.
Provide proof of liability insurance
The intern at is required to have a TB skin test as ISUFM is an integrated primary care center. The intern is also strongly encouraged to receive a flu vaccine during their internship year and ensure all vaccines are up to date. TB test and vaccine(s) will be provided by ISUFM at no cost to the intern.
While at State Hospital South (SHS) interns will be expected to:
Administer psychological testing and write up subsequent assessment reports.
Provide group therapy at least four times per week.
Act as behavioral consultants to hospital psychiatrists, clinicians, psychiatric NPs/PAs, recreational therapists, nursing staff, psychiatric technicians, and regional case workers.
Provide proof of liability insurance
Location
Idaho State University Family Medicine Residency is located within the city of Pocatello, and the State Hospital South is located just 25 miles north in Blackfoot. Pocatello is a mid-sized university town of approximately 50,000 people with an extremely affordable cost of living, nestled in a valley and surrounded by very accessible mountains. Given Idaho's rural character, people come from all over the region for health care.
There is an abundance of things to do and places to visit within a short distance from all three cities in Southeastern Idaho. Yellowstone and Teton National Parks, Sun Valley and Grand Targhee ski resorts are all close by. Pebble Creek ski area offers intermediate and expert skiing within twenty minutes of downtown Pocatello. Camping, hiking, road and mountain biking, cross-country skiing and river sports are within minutes of Pocatello and offer uncrowded outdoor recreation. The area also offers blue ribbon trout fishing as well as numerous public and private golf courses and frisbee golf parks. The area is home to several rodeos and other cultural events throughout the year.
Contact Information
ISUFM Site Director & Supervising Psychologist:  Verena Roberts, Ph.D., Director of Behavioral Science
robevere@isu.edu
SHS Site Director & Supervising Psychologist: Anne Stegenga, PsyD, Staff Psychologist
Anne.Stegenga@dhw.idaho.gov
Supervising Psychologist: Tashina Keith, PsyD, Chief Psychologist
Tashina.Keith@dhw.idaho.gov